The objective of the WEND BE NE DO program is the global attention to HIV people, for that, the following actions are performed: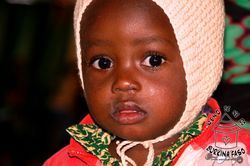 Medical Attention
Psychological Attention to infected people, orphans and children with risks.
Nutritional attention for them.
Health support, Education (in Burkina Education is not free) and the professional future of the orphans and children at risk.
We go on with the following objectives:
To receive, to listen, to value and to restore lives hit by Aids.
Improving the health of people affected, stabilizing his or her disease and assuring prevention and treatments of the opportunist diseases.
Improving the physical and moral situation of the program's users.
During these years the organisation has achieved.
To make us visible on the fight against Aids above human sphere.
Promoting and supplying counselling and tests about HVI with a volunteer character.
Stabilizing the virus in 20 infected people
To restore confidence and the life expectancy in a big number of persons, thanks to a personal and group psychological attention.
Improving the nutrition of infected people, the same for orphans and children at risk.
To reinforce the care of psychological orphans and children with risks attention, their education and their health.
Make users participant of the project activities.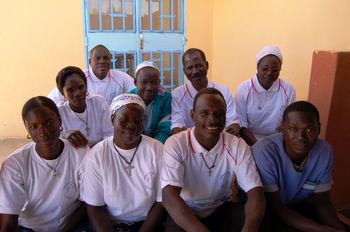 The week: Activities are organized as follows:
Monday: reception, personal treatments and consultations. Counseling.
Tuesday: In-home consultations
Wednesday: Counseling, consultations, observations and antiretroviral dispensation.
Thursday: reception, personal treatments and consultations, observations and antiretroviral dispensation.
Friday: In-home consultations.
Saturday: Word groups. (self- help groups ) psychological attention.
Sunday: shifts and duties at the centre (coordinators and volunteers once per month)